Safety compliance continually changes. And so we need new and innovative safety products that meet individual customer requirements and standards.
We achieve better worker protection and comfort with bespoke product design. Together we can improve your team's safety and reduce your business' costs. If existing product offerings aren't working for you, talk to us.
Armour Safety, has developed a process that allows us to design products together, collaboratively.

Listen: We listen to your needs and product requirements
Innovate: We discuss new designs and product technologies to improve product performance

Design: We propose a product design that meets your requirements

Trial: We produce samples for you to test

Approve: We seek your approval of samples or rework them and issue new samples

Produce: We schedule your product for manufacture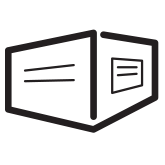 Supply: We source and manage your product in conjunction with your reseller

Review: We review the product's performance in the real world and make amendments where necessary.
Case Studies
Armour Safety has a track record of developing new products designed alongside customers.
Innovate with us
Complete the form below, and we'll get back to you to talk about your needs and product requirements.
Please include your details, and tell us about the type of work you do.